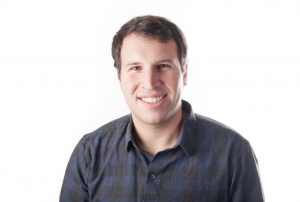 In this episode, Tido Carriero and Emily Zahuta discuss the importance of a well planned and executed interviewing process and how important it is to scaling a successful software engineering organization.
Tido Carriero:
Tido
has been the VP of Engineering at Segment for the past two years, where he's spent much of his time growing the engineering team from ~10 to ~55. Prior to Segment, he was an early member of the Dropbox engineering team. At Dropbox, he started the Dropbox for Business product and later led the Product Engineering organization, which was approximately 170 engineers. He graduated with a degree in Computer Science from Harvard in 2008. His favorite movie is Cool Runnings.
LinkedIn:
Emily Zahuta - Emily joined Segment in January of 2017 as Head of Recruiting and has worked to lay the foundation of building a world class recruiting team. Prior to her time at Segment, Emily ran global recruiting for a San Francisco based agency and started their Dublin and London offices. Emily graduated from Santa Clara University with a degree in Communication. She is a self-proclaimed sommelier with absolutely no formal training.
Show Notes: